Orange County Invisalign | Better Smiles Without the Embarrassment
Your smile is the most important feature of your face. When you struggle with crooked teeth, overbites, and other orthodontic problems, it can make you want to hide that smile, or make you feel as though your smile isn't as captivating as you deserve.
Traditionally, the best way to correct crooked teeth was with metal braces. But metal braces often caused people to hide their smiles even more, embarrassed of the large metal brackets on their teeth.
Invisalign – A Clear Way to a Better Smile
Invisalign is an alternative to the discomfort of metal braces that has been shown to effectively improve your smile without the issues associated with metal braces. Invisalign uses high clarity, durable aligners that fit over your teeth without hiding them, in a way that is nearly invisible to the naked eye.
Invisalign can straighten your teeth without the embarrassment, and provides additional advantages including fewer food restrictions and better oral hygiene.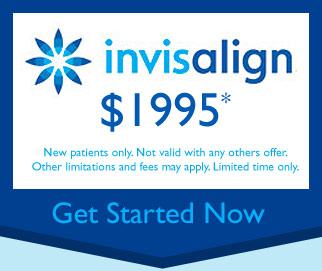 Accelerated treatment option:  The best day of your treatment is when you complete your treatment. With Acceledent, you go from 'Before' to 'After' in half the time.
Based in Mission Viejo in Orange County, Remarkable Smiles Orthodontics, an Invisalign "Preferred Provider", is the leadingchoice for Invisalign in Southern California. We provide no obligation consultations, affordable pricing, and friendly service that will help you determine if Invisalign is right for you.
If you're interested in learning more about the Invisalign system, or finding out what you can do to improve your smile, call us today at (949) 770-8011 . Our staff is always happy to answer any questions, or schedule your first consultation.

Give us a call at 
 949-770-8011
or click here to schedule a complimentary consultation.